Invest in Continuing Professional Development - Become a Member of CHRMP CPD Now!
Join our ever-growing Community at just INR 99, First Month
An HR Professional has their task cut out for them, in supporting the human capital within the organisation while leveraging the latest developments in the field of HR. The extensive collection of resources/templates and policies in CHRMP Resource Hub having immediate workplace relevance is a vital instrument to showcase your HR team's higher-order thinking skills.
Fast-track Your HR Career
As an HR Professional, it is important to keep yourself on your toes. With constant exposure to industry-specific best practices through regular interaction with industry experts, panel discussions, and the thriving HR community, CHRMP CPD Membership offers the most relevant insights and learnings in the domain of HR.
Develop New Age Competencies
The series of CHRMP CPD Masterclasses conducted 12-15 times a month will drive vital competencies of workplace proficiency, technology efficaciousness, and business acumen in your HR teams making them effective business partners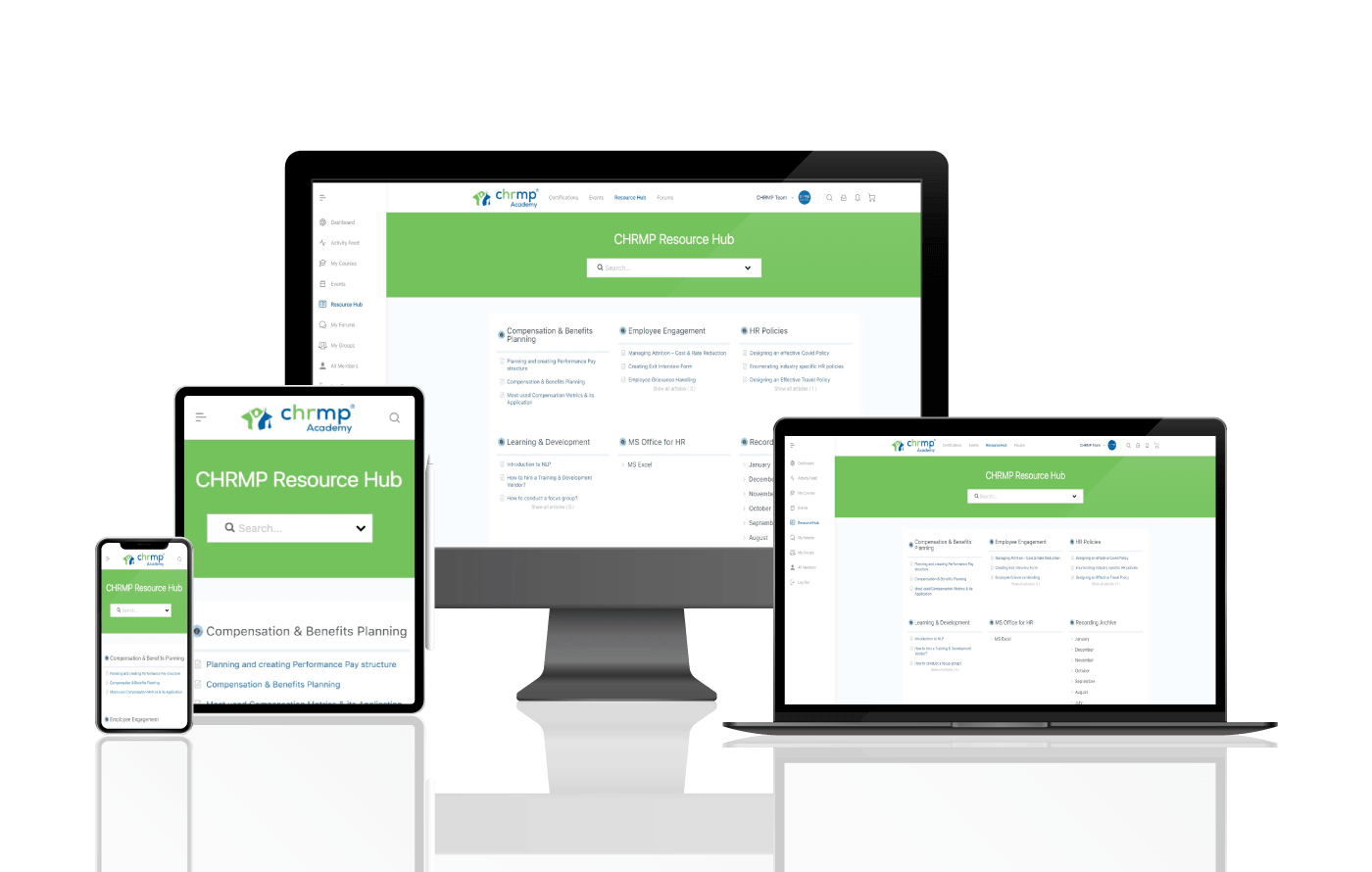 High-Quality Video Resources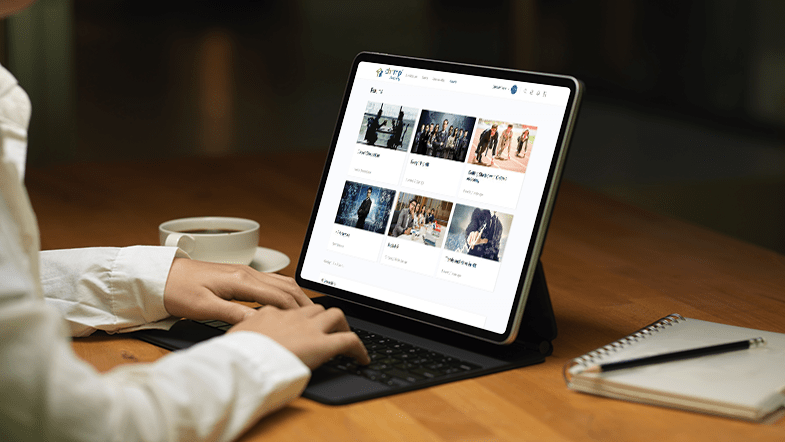 Access to an ever-growing HR Community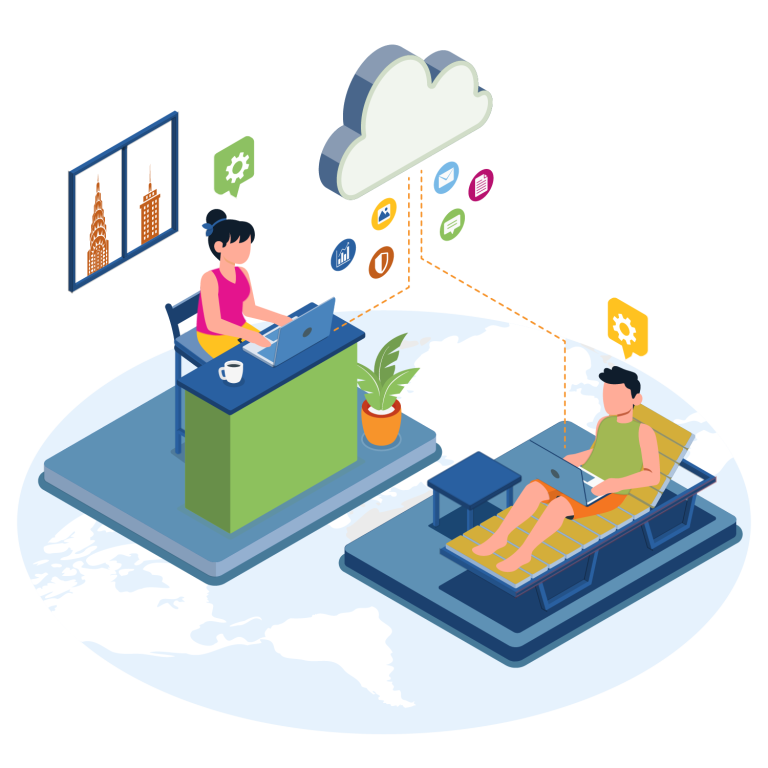 Regularly conducted Technology sessions (2-4 times per month) focus on solving Technology problems that plague HR Professionals – from using advanced excel features to creating employee engagement surveys.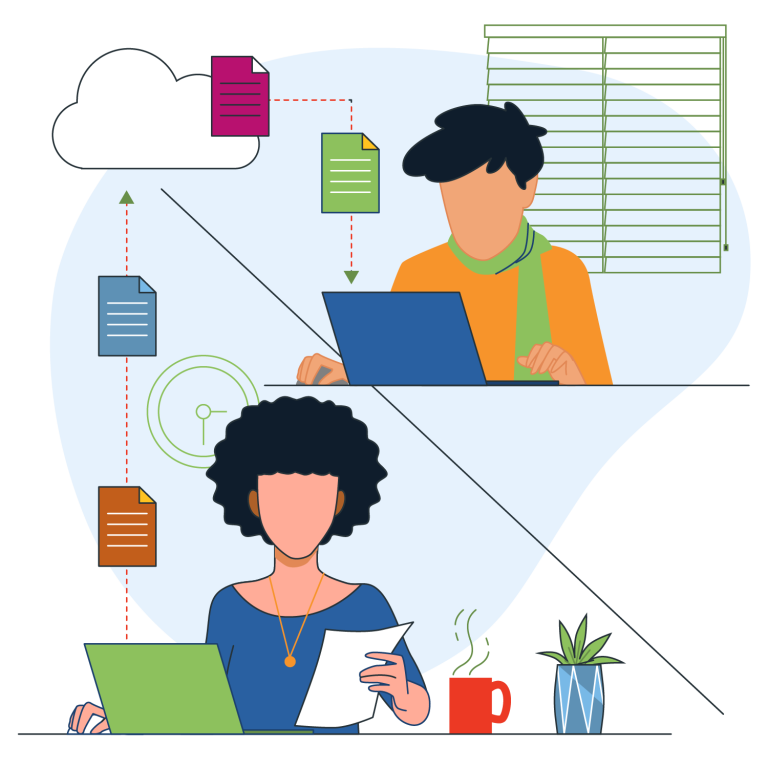 Soft Skills Remote Sessions
Regularly conducted Behavioural Skills sessions (2-4 times per month) focus on developing critical skills needed in HR – from leadership styles to learning styles, from writing e-mails to preparing TNA reports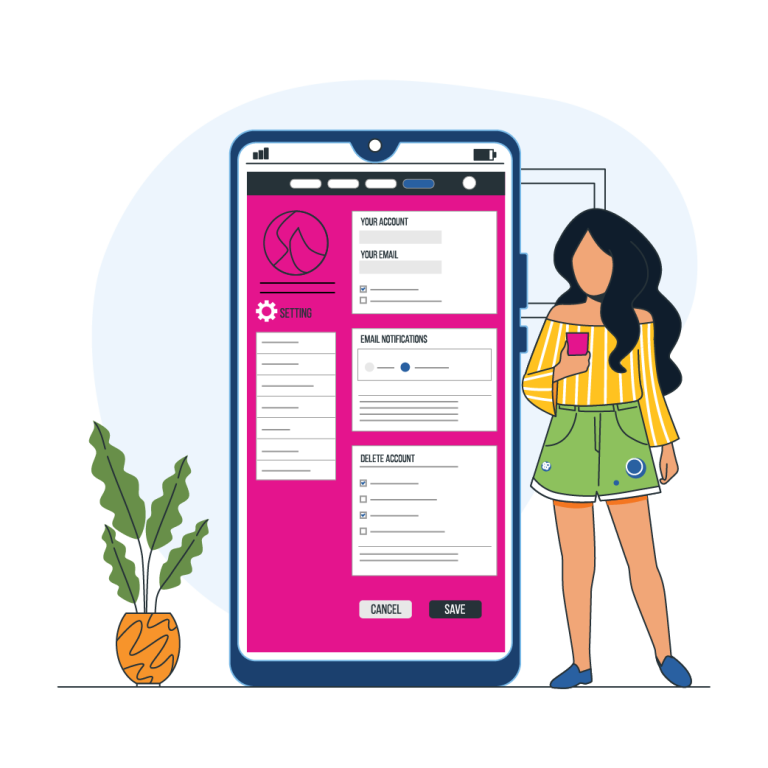 The CHRMP Academy is an excellent networking opportunity, and with CPD Membership, you can now have a profile, to connect with fellow HR Professionals. Get acquanted with other CHRMP CPD Members and make your network expand limitlessly.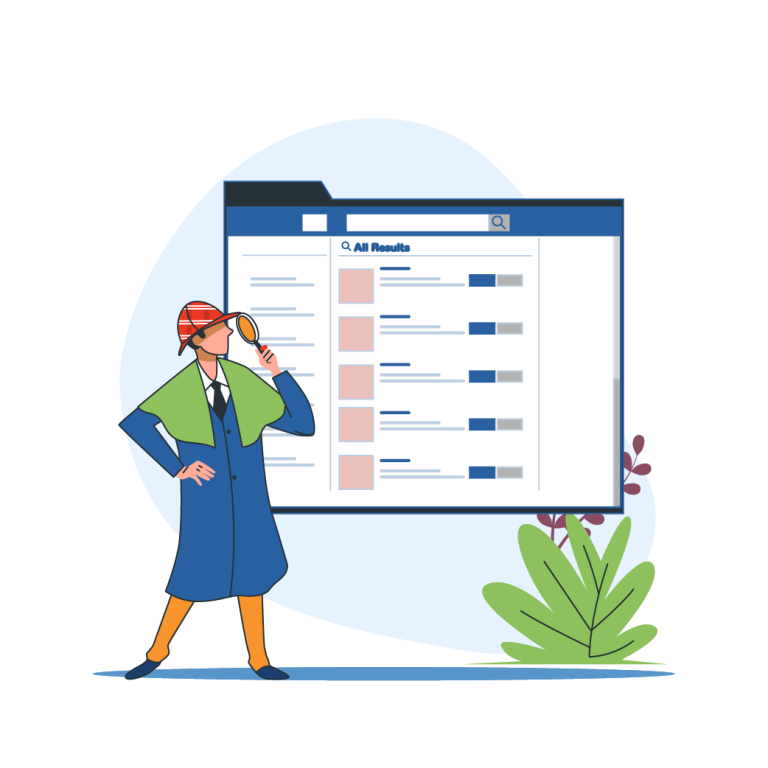 Our CPD Members get exclusive opportunities to buy our products, with special Member discounts. We value our Community, and as a Member, we make sure you know this.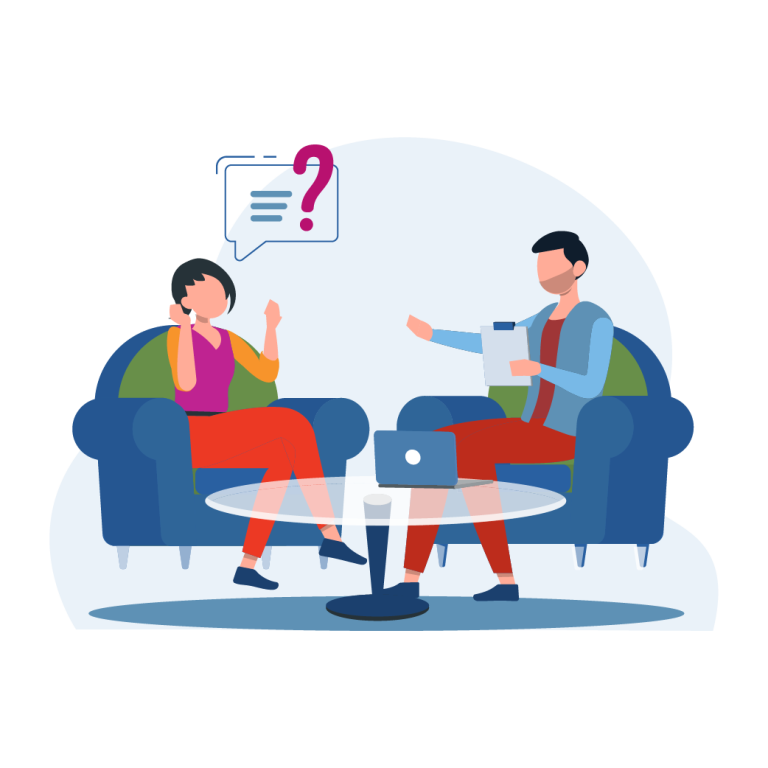 Our CPD Members get first-hand, valuable insights into what we at CHRMP are up to, and we offer only our CPD Members a peak at this. Let us share the excitement when it comes to our latest developments, and look forward to this progress together.
21 Virtual Employee Engagement Activities
Predictions of TA Strategies for 2021-2025
As a brand, we look to enable HR Professionals across the industry, through a vast amount of updated resources to assist you in regards to everything HR. Choose to stay in tune with the changing HR domain, and don't miss any developments and practices that can keep you more than a step ahead of the competition.
As an HR Professional, I was interested in self-paced learning, and CHRMP's library of HR resources ensured I do not miss out on any updates. It provided me in depth knowledge on professional and real world practices, Resources and Contacts. Learning with CHRMP was always a fun and energetic experience. Managing online training the way CHRMP does is an exhausting task, and yet they ensure everyone is engaged and participative. I would definitely recommend CHRMP Membership to friends, family and colleagues. When Industry Leaders sit down with you and share their stories and provide a window into the opportunities available, you must fell inspired and want to do more.
CHRMP Membership has provided me up to date topics that are career relevant. The Resource Hub is very helpful, and assisted me greatly in HR analytics. I turned to CHRMP because of its vast resource database, but also because I believed it would present me with opportunities of career growth and promotions. I believe CHRMP is much more practical than an MBA, and I would definitely recommend it to HR Professionals.
Choose a membership plan that suits your learning needs. Cancel at any time.
1st Month Only INR 99 Then
70% fee waiver. You pay only INR 649 per month
Interested in Enterprise Membership?
Are you looking for an Enterprise Membership? Check out our Enterprise Offerings and see what else we have in store for you.
You also might be interested in CHRMP Certification Programs
If you're looking for an certification in HR, we have a certification suitable for every HR Professional. Check your eligibility and take a pick!