Certification > Specialisation > CHRMP C&B Planning
CHRMP Certification in C&B (India Payroll) establishes your credibility as a Compensation Architect capable of creating and managing optimal compensation structures aligned to the organizational and individual goals and adhering to the statutory compliances of India.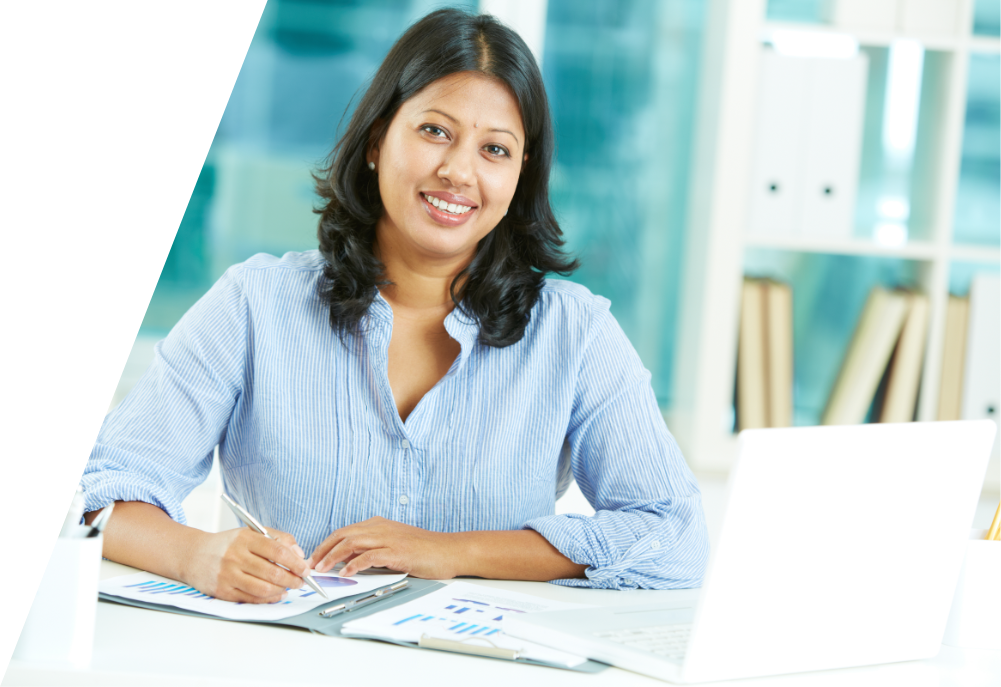 Compensation and Benefits Planning is essential to an organisation and its workforce. It motivates employees to put their best foot forward, draws more employees to your organisation and retains existing talent. As HR Professionals, you are responsible for creating these plans and structures. Through our Certification, enhance your skills and draw out the best performance from your organisation.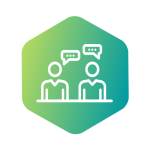 Balance the various equities impacting compensation planning.
Formulate strategies for reducing compensation turnover.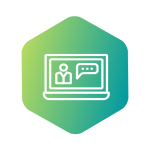 Identify how competencies get aligned with Job and assign points for a compensation decision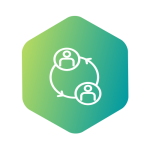 Understand how salary structures are aligned with Jobs to create Pay Parity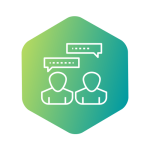 Distinguish between statutory and non-statutory compliance.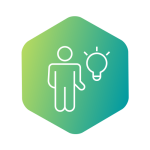 Understand and classify the various statutory compliances governing the salary structure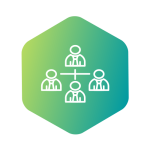 Demonstrate an understanding of the Income Tax Rules, the tax slabs, and the exemptions governing salaried individuals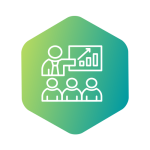 Design and create a CTC based salary structure showing a detailed break-up of the statutory compliances, Income tax, and exemptions.
The CHRMP C&B (India Payroll) certification program is designed for anyone who aspires to be actively engaged in the payroll process of the organization. Professionals desiring to fast track their careers in the Payroll vertical through cutting edge knowledge and its application would benefit immensely from the certification. There are no prerequisites for taking this course.
CHRMP is validated with the best-in-the-world-testing standards, delivered in partnership with Mercer Mettl. The CHRMP C&B Exam  consists of 50 multiple choice questions to be answered in 60 minutes. The questions are a mix of conceptual and practical case study type.

One can take the exam at any designated Mercer Mettl Center or via web proctored in the comfort of one's own home.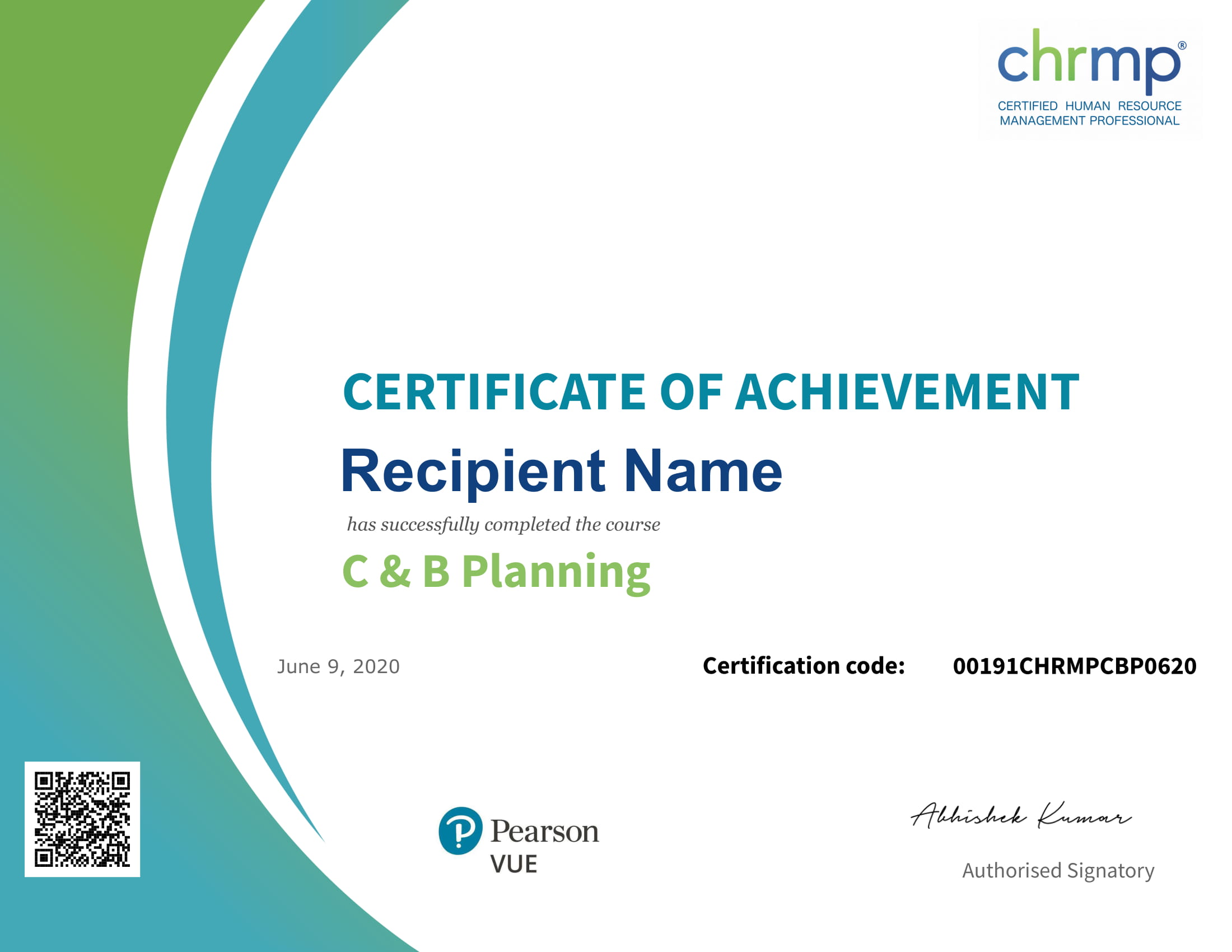 Upon passing in the examination successfully, you will receive a Digital Certificate and a Digital Badge through Accredible, verified and secured with Blockchain technology. 
(see sample)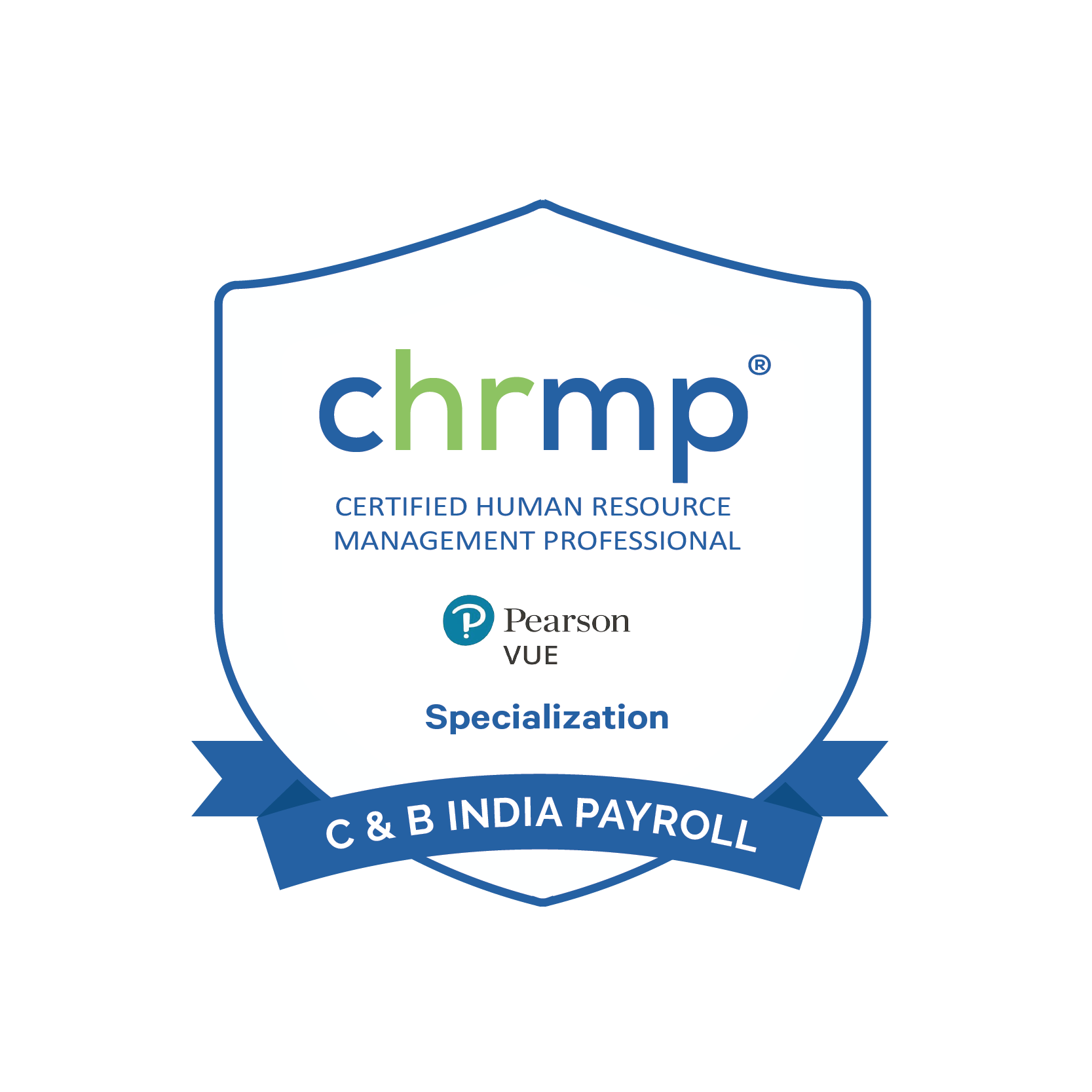 Showcase your program accomplishment with a Blockchain secured and verified digital badge on professional networking sites to gain better visibility.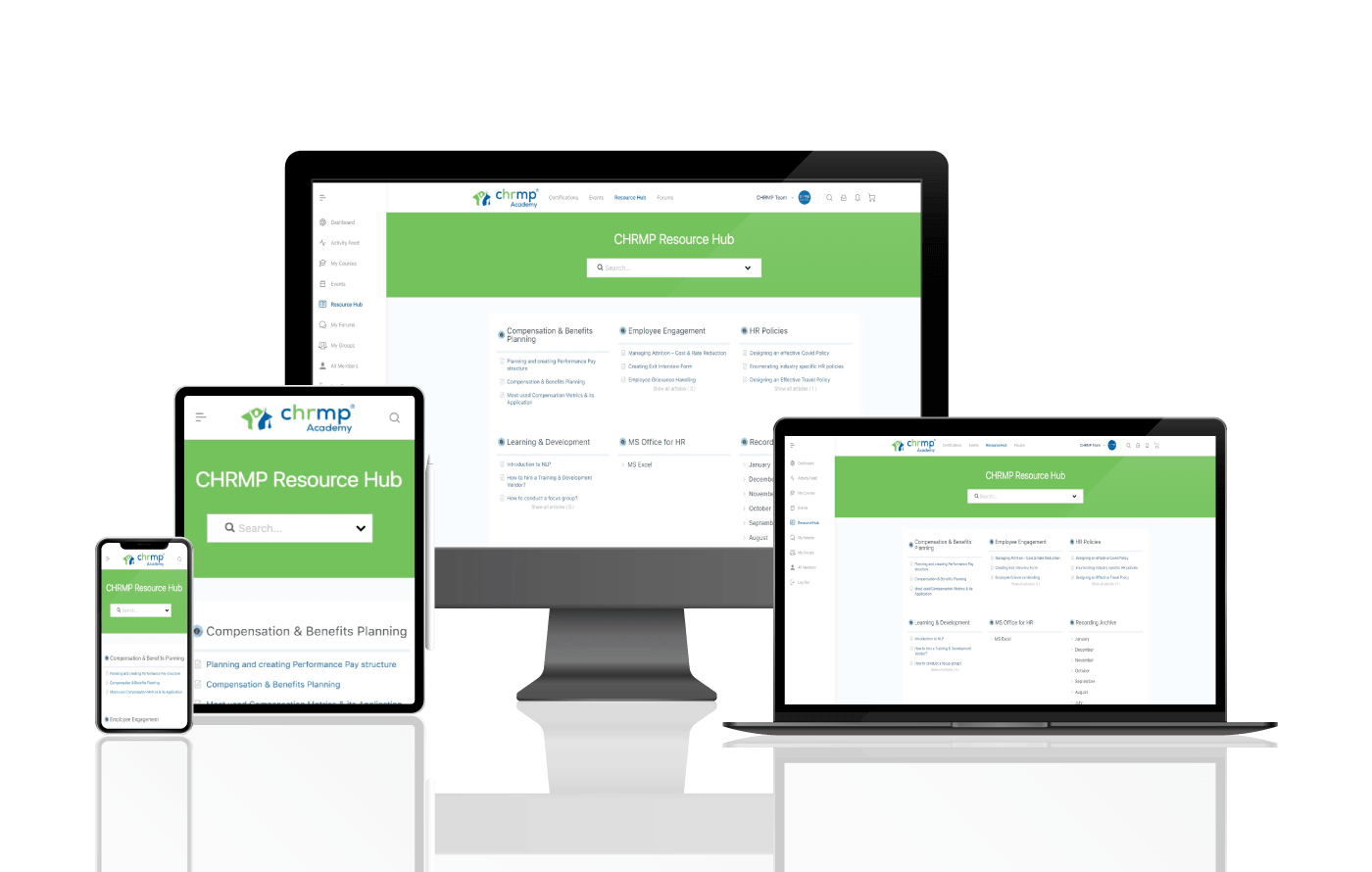 1 Months Free CHRMP CPD Membership
"I joined CHRMP with the intention of broadening my knowledge about Compensation and Benefit Management. Overall, it was a wonderful experience, and I really enjoyed interacting with the knowledgeable faculty members who made sure that the sessions were interactive. The knowledge sharing that took place amongst students was something unique, and something I will take back with me. Any professional with an interest in Compensation will find this course very helpful, and I would highly recommend it to friends, family and colleagues. "
Sesha Mukherjee
Deputy Manager, Tata Medical Center
Blended and Flexible Learning Options
Distance and location are not a constraint for you to earn your CHRMP credentials. Learn from the convenience of your home and take the certification exam in your city or attend sessions in some of our select training locations for classroom training and certification exams.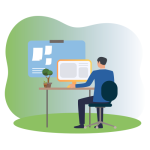 Self-Paced Platform Walkthrough
Watch this video to get an overview of what the self-paced learning environment looks like. This is what you will see once you have enrolled in the self-paced programme.
Frequently Asked Questions
Are You Ready to Transform Your Career?