HR Training Course in Nairobi
We offer globally recognized online HR certifications that will prepare you for any challenges you may face as an HR professional. Gain the knowledge and skills required to be a successful HR professional.
Fill in the form below, and we will get back to you.
Nairobi is the capital of Kenya, and also the largest city of Kenya. It is also the country's economic and political hub and home to many high-rise buildings and skyscrapers like the Kenyatta International Convention Centre (KICC) – which was built to host the United Nations General Assembly in 1974. Currently, Nairobi has nine working airfields that serve as a hub for East African air traffic.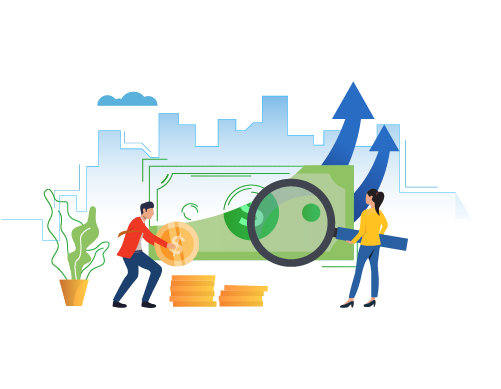 Nairobi has been experiencing rapid growth because of the incorporation of the city as a capital. The population has grown from about 11,500 people in 1906 to a staggering 4 million-plus people today. It is home to the United Nations Economic Commission for Africa, as well as many other international organizations.
Nairobi's economic condition has been improving since 2016, and this is evident in the GDP growth rates going up. The major sectors that are contributing to the country's growth are:
Construction

Transportation and logistics

Hospitality and tourism

IT industries 
They are expected to create many new jobs in the coming years.
Need for Certified HR Professionals
With the growth in the number of job opportunities, there has also been an increase in the demand for certified HR professionals with proven abilities. Hence, many HR training Institutes have come up in Nairobi, which equips you with HR training and HR certifications.
CHRMP HR certification is an internationally recognized certification program for HR professionals who are looking to improve their skills and knowledge in the field of Human Resources. Our HR training institute is one of the most sought-after in Nairobi because it provides you with a comprehensive understanding of what it takes to be successful as an HR professional.
Our HR institutes give you the opportunity to enhance your HR training, knowledge on HR best practices, develop your leadership skills, HR Analytics, improve your decision-making abilities, and grow your reputation as an HR professional.
Our HR training courses are designed by industry veterans and follow a style similar to CHRMP HR training institutes in Dubai, India. Malaysia, and Nigeria.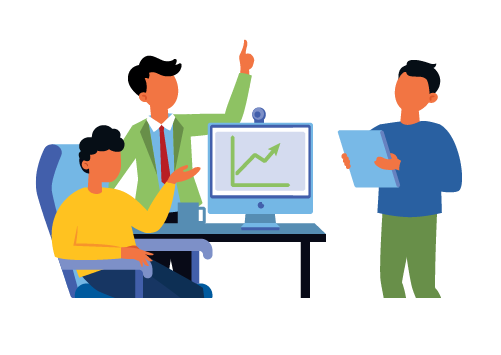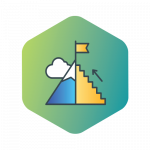 Durations : 3 Months
Blended Learning
Early Career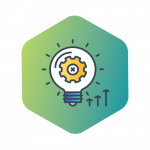 Durations : 3 Months
Blended Learning
Mid Career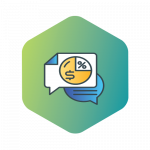 Durations : 3 Months
Blended Learning
Specialisation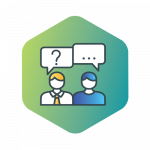 Durations : 3 Months
Blended Learning
Specialisation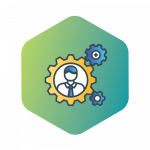 Durations : 3 Months
Blended Learning
Specialisation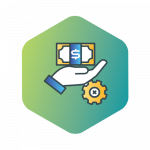 Durations : 3 Months
Blended Learning
Specialisation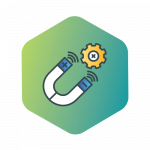 Durations : 3 Months
Blended Learning
Specialisation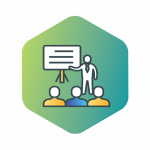 Durations : 3 Months
Blended Learning
Specialisation 
Continuing Professional Development
The CPD HR Network gives members access to professional development training, mentorship, and support services. To ensure you're always up-to-date on the latest HR developments, CPD is regularly updated.
Having earned the CHRMP certification has added to my Human Resources knowledge bank, from a worldview perspective. The support I received during the preparation was amazing, and I considered myself, well prepared to take up more strategic responsibility in the workplace.
Since the market became competitive and HRM developed, thus it's very important for all HR professionals to take this certification. It was a wonderful experience as I have learned lots of new things in HR. I am sure after taking this certification they will look the Human Resource Management from another angle
I wanted to get international certification that will be an added value for my HR career. While going through the certification process, I found the learning process to be smooth and easy. The videos are clear, the topics are well chosen. I liked the clarity of the modules, the examples given by the trainers. The training course was easy because I felt the same as in the classroom, so this is an added value. I especially liked the L&D module. I would surely recommend CHRMP to others looking for a certification in HR. I would like to thank the CHRMP team for the support and for being efficient in answering any query.
I have 5+yrs of experience in the HR domain !! CHRMP has a wonderful learning session with self-development career!!! It's useful for HRs for an upgrade of Knowledge and implementation!!! For Non-HRs it will be new and easy to Know about the HR field and they can easily implement the process in their new career!!!! So I will be giving 200% Go+ for Chrmp classes and get full benefits of the HR domain!!! Tk u ripples for the opportunity!!!
I loved the video presentations by the tutors and the simple mode of communicating the concepts to the students. The videos are not too long which I felt is a brilliant way of engaging people. The capsule model helped in learning the content quickly and created engagement. The tutors never used unnecessary jargon and always made sure the content is simple and beautiful. The webinars and their mode of ensuring continuous learning is appreciated. This course is definitely a nitro booster to improve the concepts and confidence levels of aspiring HR's. Overall it was a brilliant experience. This certification would be ideal for anyone to learn the basics and be confident about the concepts. All the best wishes to CHRMP for being a great learning centre for aspiring HRs.
Great value add to your profile. This certification has its recognition even in the GCC countries. The course content is well designed. The instructors are well knowledgeable and cooperative. The sessions are very interactive and give practical hands-on exposure. The CHRMP team and its alumni network are quite helpful even after the course in terms of clarifications, industry updates, job references, and so on. The cost of this certification course is the best in the market.
After weeks of studying, I passed my CHRMP- TA exam over the weekend. It was definitely a great course that expanded my knowledge of Talent Acquisition practices, and how to incorporate it into my role as a Recruiter. This course solidified Job Analysis, Behavioural Event Interviewing, Competency-based interviewing techniques, and HRM planning. Thank you CHRMP for such an amazing course with great content I will be able to use in my current and future roles.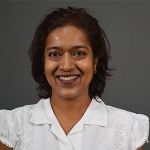 She has more than 17 years of experience in core training and development.She has led the training function at Perot Systems, HDFC Standard Life and Foster Wheeler International.
A Certified L & D Professional, accredited by International Accreditation Organization, Houston, Texas, USA.She has an experience of over 9 years in core Learning & Development and is known for her high energy and engaging sessions.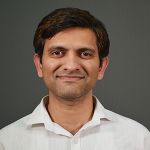 He has a PG in HRDM, from Christ University Bangalore.And has over half a decade of experience into content development, recruitment and learning delivery.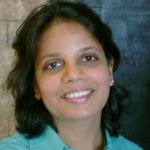 Dishaa is a facilitator and a consultant who is passionate about organizational and personal effectiveness. In the past 17+ years, Dishaa has imparted learning to professionals from diverse backgrounds.
CHRMP Academy Walkthrough
In this video, we explore how our self-paced learning works. Upon enrolling in the self-paced program, this is how your learning journey will look like.
Are You Ready to Transform Your Career?