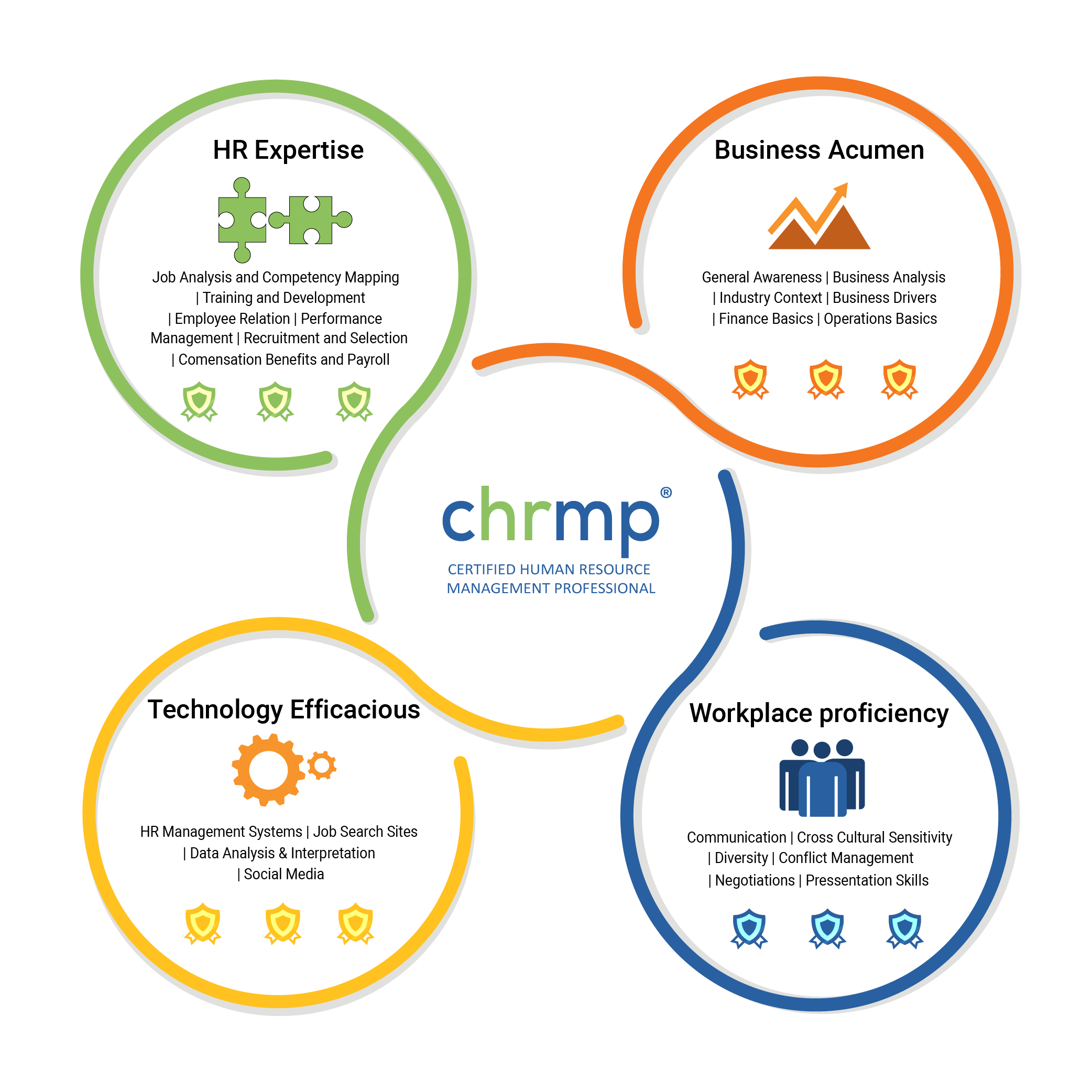 The Competency Model has the following areas.
Job Analysis
Competency Mapping
Talent Acquisition
Behavioural Event Interviewing
HR Operations
HR Policies
Employee Engagement
Learning & Development
Performance Management
Compensation & Benefit Planning
Each competency area has ten competency indicators which are divided into into three levels:
Beginner
Intermediate
Advanced
Each Competency indicator is cross referenced to the CHRMP aspect from the Competency Model :
HR Expert
Business Acumen
Technology Efficacious
Workplace Proficient
Each competency indicator also passes the test of CHRMP Ethos.
If you wish to get in touch with us, please fill in the form below, and we will get back to you at the earliest.