Certification > Specialisation > CHRMP Talent Acquisition
CHRMP Certification in Talent Acquisition builds and validates competencies in the Recruitment & Selection domain within Human Resource Management. It demonstrates that the credential holder possesses strategic insights and practical tools for the identification and acquisition of the best possible talent for the organisation.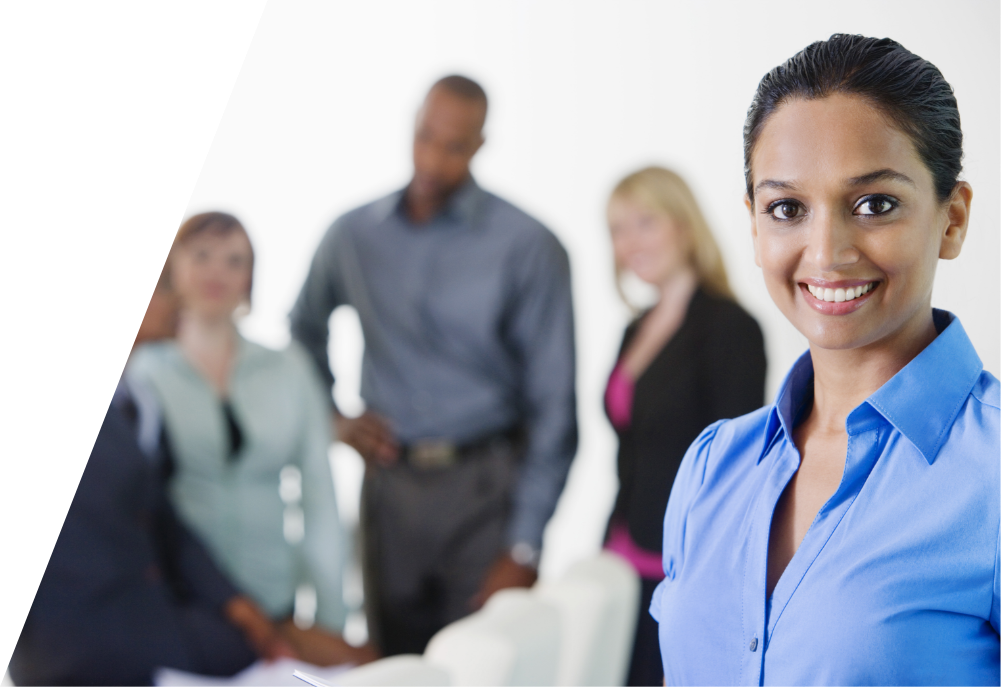 Talent acquisition is an ongoing strategy to find specialists, leaders, or future executives for your company. This particular skill-set allows an HR Professional to indulge in long-term planning of recruitment, according to the needs of the organisation. There is always the right person for the job, and our certification helps you identify exactly that.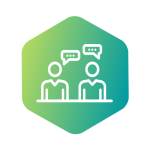 Demonstrate an in-depth understanding of Job Analysis implementation
Use Competency Matrix for making hiring decisions in an organisation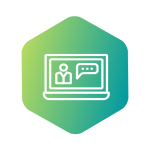 Construct different selection tests specific to the job role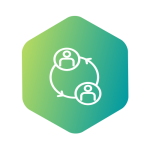 Develop the ability to conduct Competency-based interviewing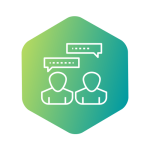 Document the interview process and assign ratings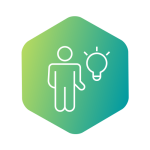 Identify Selection steps and ways to implement it using quantitative indicators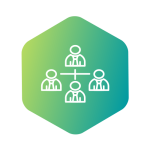 Identify latest trends and design industry-specific talent acquisition strategies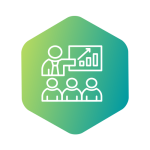 Use effective planning to optimise human resource requirements for reducing cost
Got Queries? Fill The Form
The CHRMP Certification program in Talent Acquisition is designed to accomplish the critical objective of identifying and selecting the most suitable talent using best industry practices.
Those desiring to fast track their careers in the Talent Acquisition Function (alternatively called Recruitment or Hiring) through cutting edge knowledge and the application of world-class tools and techniques would benefit immensely from the certification.
There are no prerequisites for taking this course.
CHRMP is validated with the best-in-the-world-testing standards, delivered in partnership with Mercer Mettl. The CHRMP Talent Acquisition  Exam is made up of 50 multiple-choice questions to be answered in 60 minutes. The questions are a mix of conceptual and practical case study type.

One can take the exam at any designated Mercer Mettl Center or via web proctored in the comfort of one's own home.
Upon passing in the examination successfully, you will receive a Digital Certificate and a Digital Badge through Accredible, verified and secured with Blockchain technology. 
(see sample)
Showcase your program accomplishment with a Blockchain secured and verified digital badge on professional networking sites to gain better visibility.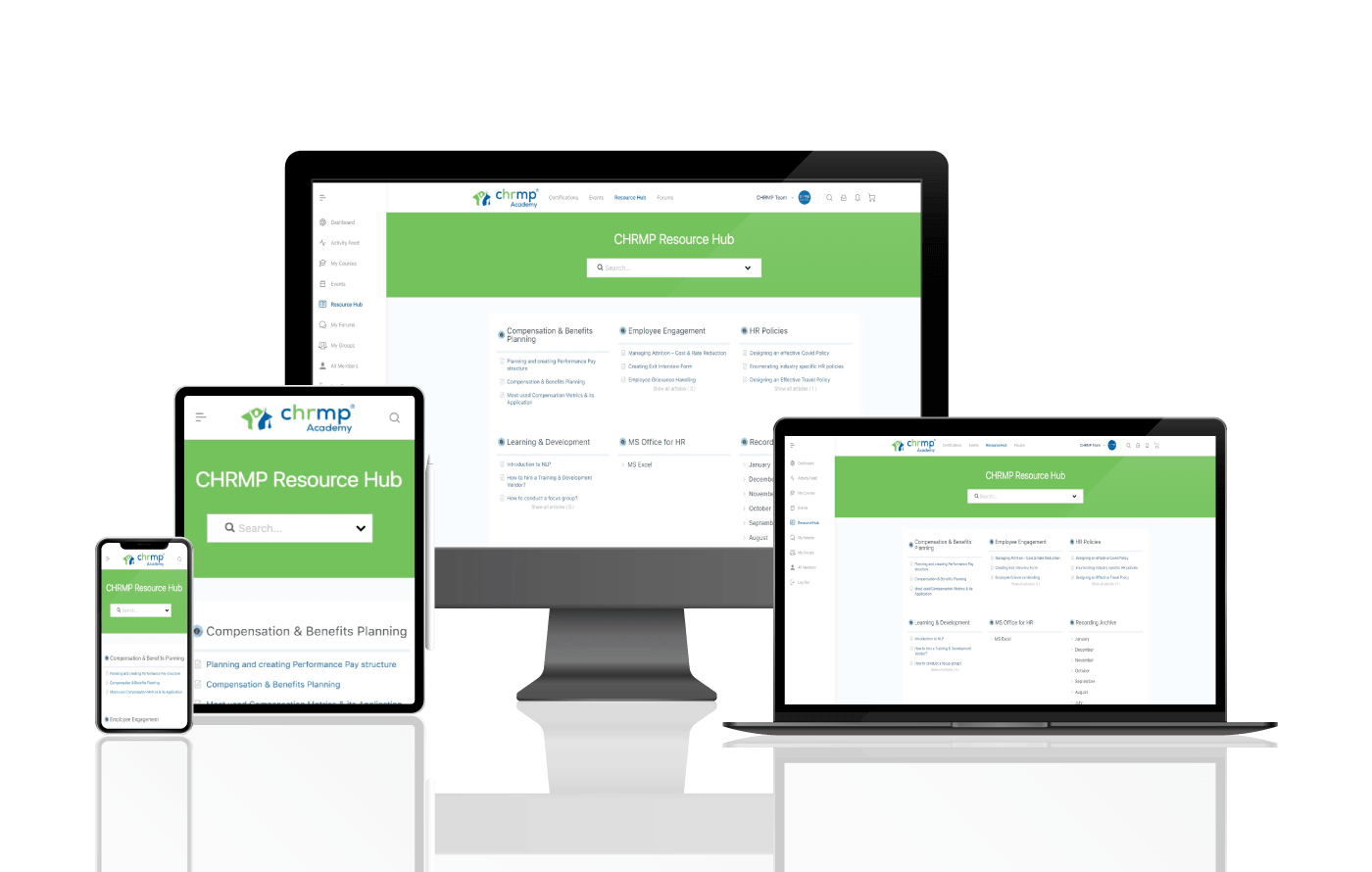 1 Months Free CHRMP CPD Membership
"Great value add to your profile. This certification has its recognition even in the GCC countries. The course content is well designed. The instructors are well knowledgeable and cooperative. The sessions are very interactive and give a practical hands-on exposure. The CHRMP team and its alumni network are quite helpful even after the course in terms of clarifications, industry updates, job references, and so on. The cost of this certification course is the best in the market."
Midhul Manmadhan
Talent Manager, Louvre Hotel Group, Muscat Oman
"After weeks of studying, I passed my CHRMP- TA exam over the weekend. It was definitely a great course that expanded my knowledge of Talent Acquisition practices, and how to incorporate it in my role as a Recruiter. This course solidified Job Analysis, Behavioural Event Interviewing, Competency- based interviewing techniques, and HRM planning. Thank you CHRMP for such an amazing course with great content I will be able to use in my current and future roles."
BeUnKa Holmquist
Corporate Recruiter at Messer Americas, United States
Blended & Flexible Learning Options
Distance and location are not a constraint for you to earn your CHRMP credentials. Experience learning from the convenience of your home, and take your CHRMP examination at home via web proctoring. Also have the option of taking the certification exam in your city, while attending sessions in some of our select training locations.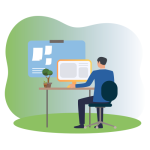 Self-Paced Platform Walkthrough
Watch this video to get an overview of what the self-paced learning environment looks like. This is what you will see once you have enrolled in the self-paced programme.
Frequently Asked Questions
Are You Ready to Transform Your Career?