Certification > Specialisation > CHRMP Talent Development
CHRMP Certification in TD establishes and validates your credentials in leveraging the cutting edge practices in the domain of HR to identify and develop the human capital of an organisation . Organisational capability building is a top strategic priority for organisations and this makes Talent and Capability Development a mission critical competency for HR professionals.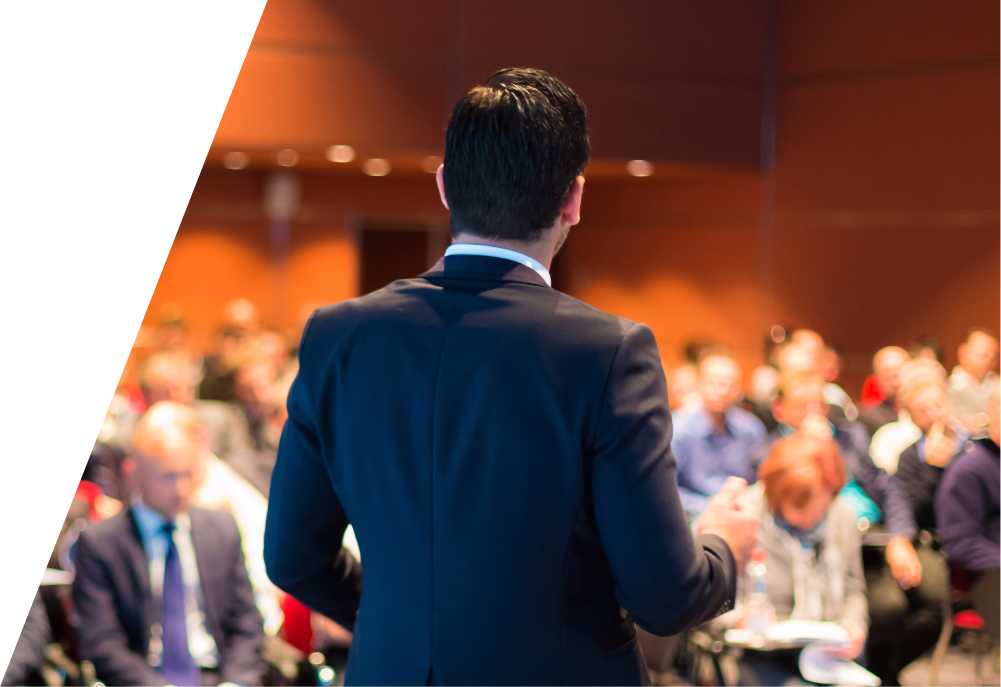 Talent Development aims at creating high-performance among the Human Resources of an organisation, in order to achieve organisational goals. It is the responsibility of the HR Department to engage employees in this manner, and CHRMP Talent Development Certification aims to assist you in the process.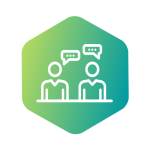 Create job descriptions and job specifications for various roles
Identify and enumerate the competencies required for various roles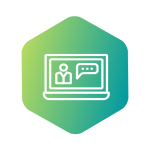 Distinguish between Job Description/Job Specification and Competency Matrix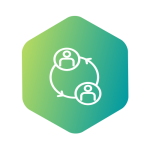 Use Competency Matrix for various HR functions in an organization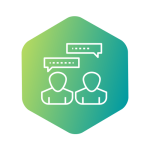 Manage the L&D function for an organisation using the ADDIE Model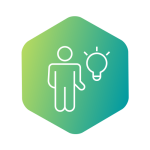 Conduct training needs analysis research and deliver reports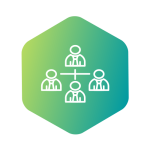 Evaluate the effectiveness of training programmes at various levels of the Kirkpatrick's model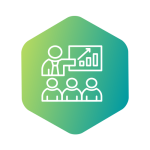 Evaluate the numerous appraisal methods and select the one best suited to the organisation's culture and requirements
This specialisation course focuses on developing skills to use people Analytics and its tools & techniques to help organisations drive talent investment to achieve business objectives. It is apt for any HR professional who is looking at helping their organisation make data-based decisions, and also has an eye for logic and data.
There are no prerequisites for taking this course.
Got Queries? Fill The Form
CHRMP is validated with the best-in-the-world-testing standards, delivered in partnership with Mercer Mettl. The CHRMP Talent Development Exam is made up of 50 multiple-choice questions to be answered in 60 minutes. The questions are a mix of conceptual and practical case study type.

One can take the exam at any designated Mercer Mettl Center or via web proctored in the comfort of one's own home.
Upon passing in the examination successfully, you will receive a Digital Certificate and a Digital Badge through Accredible, verified and secured with Blockchain technology. 
(see sample)
Showcase your program accomplishment with a Blockchain secured and verified digital badge on professional networking sites to gain better visibility.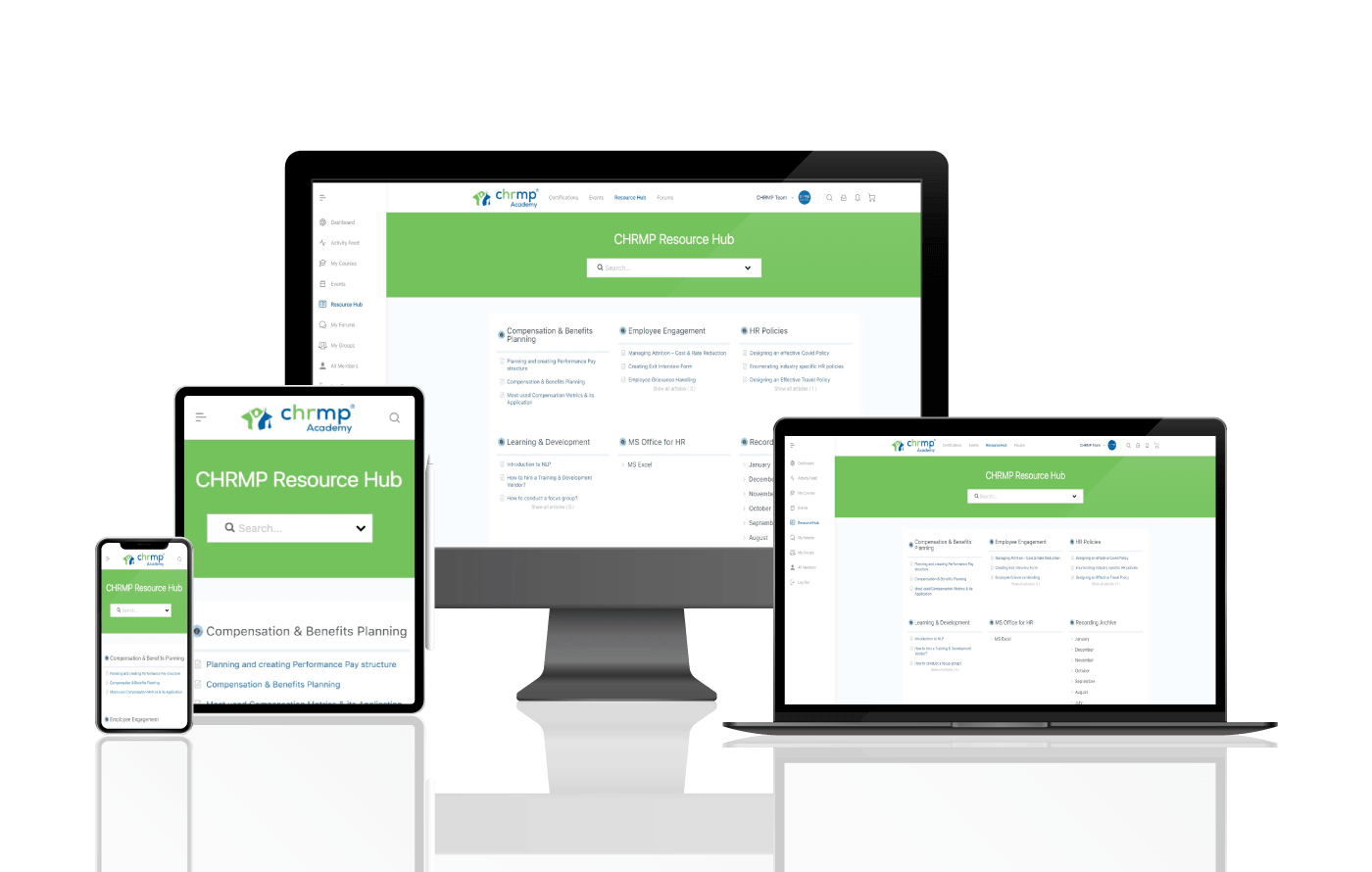 1 Months Free CHRMP CPD Membership
"My experience with CHRMP was wonderful overall, especially the trainers. There was quick support from the team on all aspects and I would highly recommend them to friends, family, and colleagues, especially keeping in mind that it is a globally recognised certification."
Blended & Flexible Learning Options
Distance and location are not a constraint for you to earn your CHRMP credentials. Experience learning from the convenience of your home, and take your CHRMP examination at home via web proctoring. Also have the option of taking the certification exam in your city, while attending sessions in some of our select training locations.
Frequently Asked Questions
Are You Ready to Transform Your Career?