HR Training Courses in Pune
Take the next step to advance in your HR career. We empower you to take your HR career to the next level. An online HR Training program that moulds you into an HR professional, capable of handling any challenge with confidence.
Fill in the form below, and we will get back to you.
Pune is the second-most populous city in the Indian state of Maharashtra. It is also culturally rich. Pune has been one of India's most prosperous and also one of its fastest-growing cities. With an average growth rate of 9% between 2001 and 2011.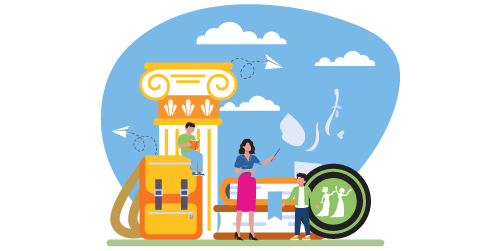 Pune is a historically significant city in Maharashtra. The city of Pune has been ruled by various empires over the years. In 1818, the Peshwas, a prominent Indian dynasty, ceded Pune to the British East India Company. After being defeated in a battle fought in Khadki. The British then established a cantonment or military station in Pune for troops to use when fighting against the Maratha Empire and other local powers in India. It has also given its name to the Indian Army's Poona division and the university town of Pune.
The location of Pune has given it an upper hand for business opportunities. Its proximity to Mumbai has also helped its growth as a commercial hub. The city of Pune is also a very important industrial hub. The Economic Times reported Pune was the fastest growing city among major Indian cities in 2016, with a GDP growth rate of 11.3%.
The factors contributing to economic growth are a robust industrial base, expansion in the manufacturing sector, flourishing IT sector, significant growth in trade and commerce and its educational institutions that have gained international recognition and also its cultural diversity.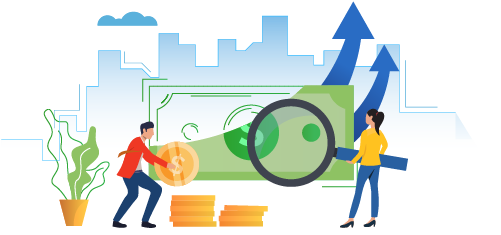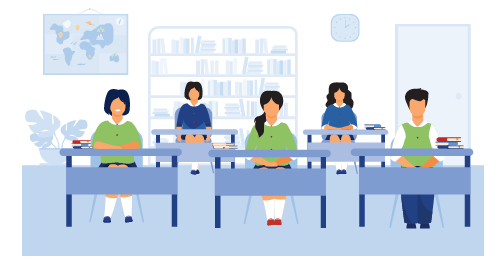 In recent years, Pune has been gradually transforming from a small town to a metropolitan city. In the past few decades, the education sector in this city has flourished and become one of the most desirable destinations for students all over India.
Since 2006, we have seen an increase in the number of students enrolling to study here. Because of its high quality of education and comparatively low cost, Pune is an attractive destination for higher studies. With over 40 educational institutions and over 150 colleges and universities all around the city, it's also a great place to pursue other educational qualifications.
Growth Of Human Resource in Pune
Having seen a surge in the number and quality of human resources over the last few decades, it's imperative for HR teams to adapt and implement new HR techniques to better manage employees. It is necessary for both HR professionals and aspiring HR professionals to take HR training in Pune so that their understanding of people and processes is current and practical.
There are many online HR courses in Pune, but most of them take a conceptual and classroom approach. This provides only partial preparation to HR professionals who must carry out various HR initiatives according to various HR disciplines.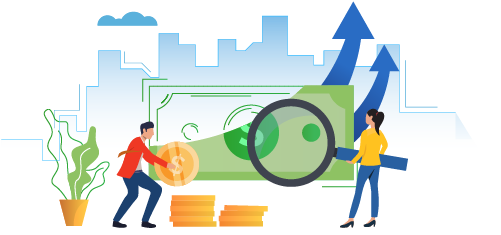 CHRMP's online HR Certifications training in Pune and the Corporate HR course in Pune set a record of excellence in HR training in Pune, are competency-based and impart and assess practical HR skills and most importantly are globally recognized. The CHRMP online HR classes in Pune follows a style similar to the CHRMP HR training in Bangalore, where we cover a broad range of Human Resources Management disciplines and frameworks like recruitment and selection, behavioural event interviewing, learning and development, performance management, employee relations, human resources operations, compensation benefit planning, competency mapping, and HR Analytics. These topics are explained through concept demonstrations, practical examples, and case studies.
HR Certification Courses in Pune – Duration and other details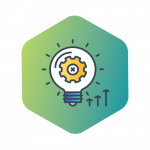 Durations : 3 Months
Blended Learning
Mid Career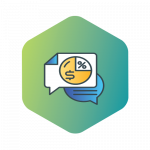 Durations : 3 Months
Blended Learning
Specialisation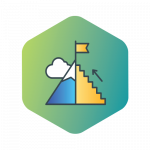 Durations : 3 Months
Blended Learning
Early Career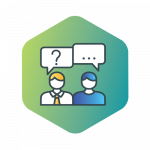 Durations : 3 Months
Blended Learning
Specialisation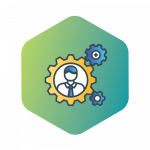 Durations : 3 Months
Blended Learning
Specialisation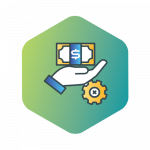 Durations : 3 Months
Blended Learning
Specialisation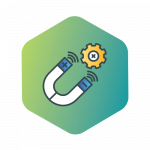 Durations : 3 Months
Blended Learning
Specialisation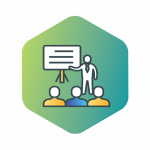 Durations : 3 Months
Blended Learning
Specialisation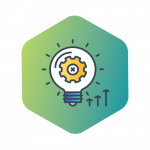 Durations : 3 Months
Blended Learning
Mid Career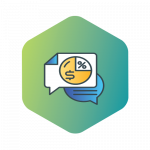 Durations : 3 Months
Blended Learning
Specialisation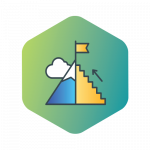 Durations : 3 Months
Blended Learning
Early Career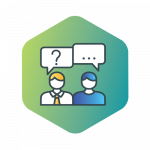 Durations : 3 Months
Blended Learning
Specialisation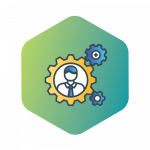 Durations : 3 Months
Blended Learning
Specialisation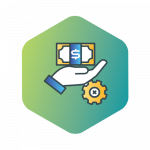 Durations : 3 Months
Blended Learning
Specialisation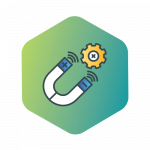 Durations : 3 Months
Blended Learning
Specialisation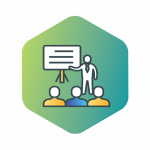 Durations : 3 Months
Blended Learning
Specialisation 
Continuing Professional Development
With CPD HR Membership get access to a wide range of professional development trainings and benefits – and we'll connect you with the right people for mentorship and support. Plus, we're always updating our courses to make sure you're always on top of the latest developments in HR.
Having earned the CHRMP certification has added to my Human Resources knowledge bank, from a worldview perspective. The support I received during the preparation was amazing, and I considered myself, well prepared to take up more strategic responsibility in the workplace.
Since the market became competitive and HRM developed, thus it's very important for all HR professionals to take this certification. It was a wonderful experience as I have learned lots of new things in HR. I am sure after taking this certification they will look the Human Resource Management from another angle
I wanted to get international certification that will be an added value for my HR career. While going through the certification process, I found the learning process to be smooth and easy. The videos are clear, the topics are well chosen. I liked the clarity of the modules, the examples given by the trainers. The training course was easy because I felt the same as in the classroom, so this is an added value. I especially liked the L&D module. I would surely recommend CHRMP to others looking for a certification in HR. I would like to thank the CHRMP team for the support and for being efficient in answering any query.
I have 5+yrs of experience in the HR domain !! CHRMP has a wonderful learning session with self-development career!!! It's useful for HRs for an upgrade of Knowledge and implementation!!! For Non-HRs it will be new and easy to Know about the HR field and they can easily implement the process in their new career!!!! So I will be giving 200% Go+ for Chrmp classes and get full benefits of the HR domain!!! Tk u ripples for the opportunity!!!
I loved the video presentations by the tutors and the simple mode of communicating the concepts to the students. The videos are not too long which I felt is a brilliant way of engaging people. The capsule model helped in learning the content quickly and created engagement. The tutors never used unnecessary jargon and always made sure the content is simple and beautiful. The webinars and their mode of ensuring continuous learning is appreciated. This course is definitely a nitro booster to improve the concepts and confidence levels of aspiring HR's. Overall it was a brilliant experience. This certification would be ideal for anyone to learn the basics and be confident about the concepts. All the best wishes to CHRMP for being a great learning centre for aspiring HRs.
Great value add to your profile. This certification has its recognition even in the GCC countries. The course content is well designed. The instructors are well knowledgeable and cooperative. The sessions are very interactive and give practical hands-on exposure. The CHRMP team and its alumni network are quite helpful even after the course in terms of clarifications, industry updates, job references, and so on. The cost of this certification course is the best in the market.
After weeks of studying, I passed my CHRMP- TA exam over the weekend. It was definitely a great course that expanded my knowledge of Talent Acquisition practices, and how to incorporate it into my role as a Recruiter. This course solidified Job Analysis, Behavioural Event Interviewing, Competency-based interviewing techniques, and HRM planning. Thank you CHRMP for such an amazing course with great content I will be able to use in my current and future roles.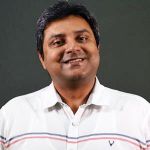 He has an experience of over 14 years in L& D and has trained more than 5000 HR professionals. He has delivered learning intervention for employees of organizations like ITC, Wipro, Infosys, Accenture, Dell, CISCO and many more organizations.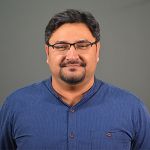 He is known for his engaging, high-energy, humorous style and the ability to make learning fun. And has trained more than 12,000 individuals in the past 8 years.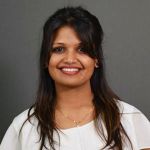 She has an extensive background in HR, with over 4 years in training. And is responsible for learning delivery and client relation experience.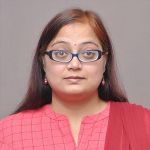 With over 8 years of experience in HR Recruitments, Training & Development.She has worked with Companies like Fujitsu Consulting, Oracle, JP Morgan.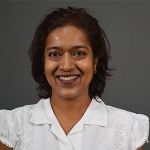 She has more than 17 years of experience in core training and development.She has led the training function at Perot Systems, HDFC Standard Life and Foster Wheeler International.
A Certified L & D Professional, accredited by International Accreditation Organization, Houston, Texas, USA.She has an experience of over 9 years in core Learning & Development and is known for her high energy and engaging sessions.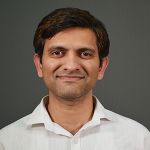 He has a PG in HRDM, from Christ University Bangalore.And has over half a decade of experience into content development, recruitment and learning delivery.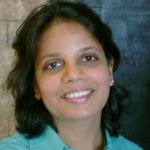 Dishaa is a facilitator and a consultant who is passionate about organizational and personal effectiveness. In the past 17+ years, Dishaa has imparted learning to professionals from diverse backgrounds.
CHRMP Academy Walkthrough
CHRMP HR training courses are developed on a self-paced learning environment that lets you learn at your own pace. This video provides an overview of what your learning journey will look like once you have enrolled in our program.
Frequently Asked Questions
Are You Ready to Transform Your Career?