HRIS stands for Human Resource Information System.
It is an essential tool used by human resource professionals to manage employee data.
When it comes to managing a large amount of data, gone are the days when you would need to sift through endless stacks of paperwork to access a piece of information, thanks to Human Resource Information Systems.
Advancement in the field of information technology has resulted in new avenues opening up where organizations have access to innovative and customized data management solutions like HRIS.
What is HRIS?
A human resources information system (HRIS) is a software application that stores, manages, and processes detailed employee information and your company's human resources policies and procedures.
An HRIS is an interactive information management system that standardises human resources tasks and procedures while maintaining accurate records and reports.
An HRIS will provide a more streamlined and efficient data management system by eliminating large amounts of paperwork and manual HR processes.
It will also save valuable time for you to use your talents more productive by engaging in more complex, creative tasks instead of monotonous ones.
A human resources information system is designed to assist organisations in meeting critical HR needs while improving both manager and employee productivity.
An HRIS works by automating and synchronising data, significantly reducing cost redundancies while providing a trusted source of information to make critical decisions.
Why Is HRIS Important?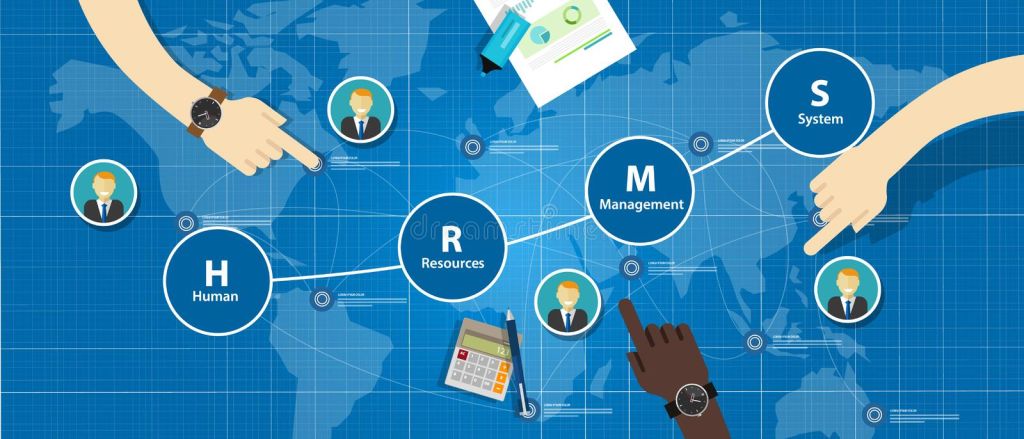 An HRIS (Human Resource Information System) is essential for the smooth functioning of your organisation as they provide an efficient link between workflows and employees, which boosts the workforce's productivity.
An HRIS automates the process of employee data management, making an HR professional's work more straightforward and effective. An HRIS will also assist your company with implementing innovative strategies to boost the overall efficiency of the workforce.
A Complete Guide to HRIS (Human Resource Information Systems)
The advancement of technology has changed the way organizations work today. Customized data management solutions like HRIS have helped monotonous jobs transition into more creative roles as most of the data and personnel roles are effectively managed by automated systems.
Human Resource Information Systems have been through several evolutionary stages to develop into the efficient data management systems we use today. A modern HRIS has two foundational pillars.
Foundational Pillars of HRIS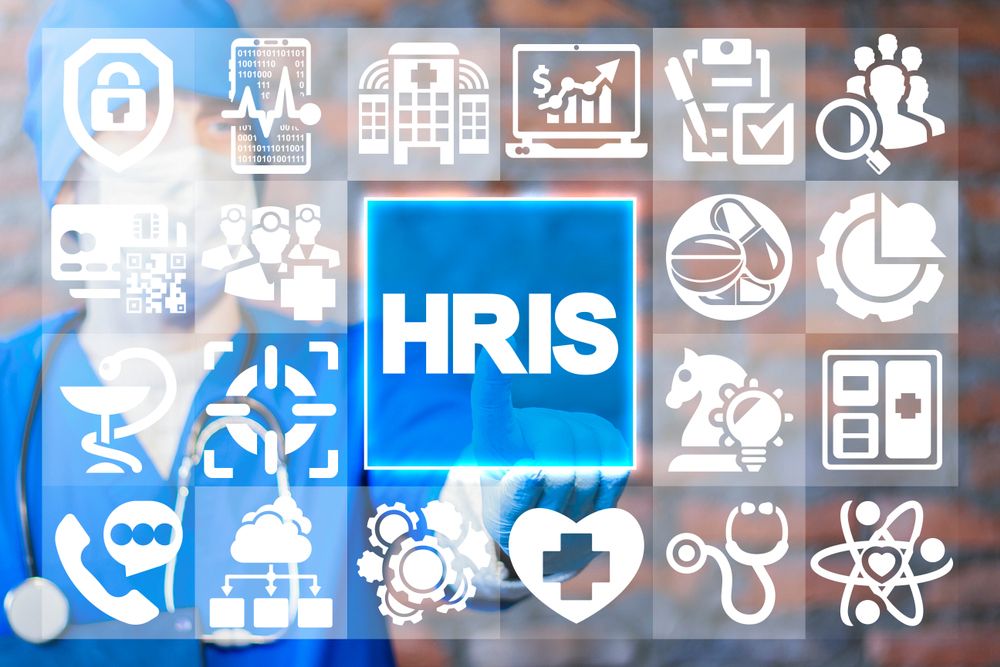 Modern-day human resource information systems are built on two foundational pillars for effective workforce management and company policies to support the company's overall efficiency.
Organizational Design:
From a structural point of view, human resource information systems include roles, functions and reporting hierarchies. HRIS provides recognisable accountability and a pathway for operational functionality and consistency by defining the organisational structure.
The right HRIS can help you address business challenges by putting the right talent in the right place.
It can also assist you in building a workforce that has the right people with the right skills working in the proper functions and under the right structure to meet your strategic goals by providing consistent, automated acquisition and recruiting data management.
Employee Data Management:
The HRIS provides an efficient system to store data in a way that gives a comprehensive view of each employee's details, including hiring details, personal information like their name, address, etc., and much more.
With an easily accessible and accurate source of information for all your employees, you can connect with them much better, helping them take their performance to the next level.
7 Key Features Included In An Effective HRIS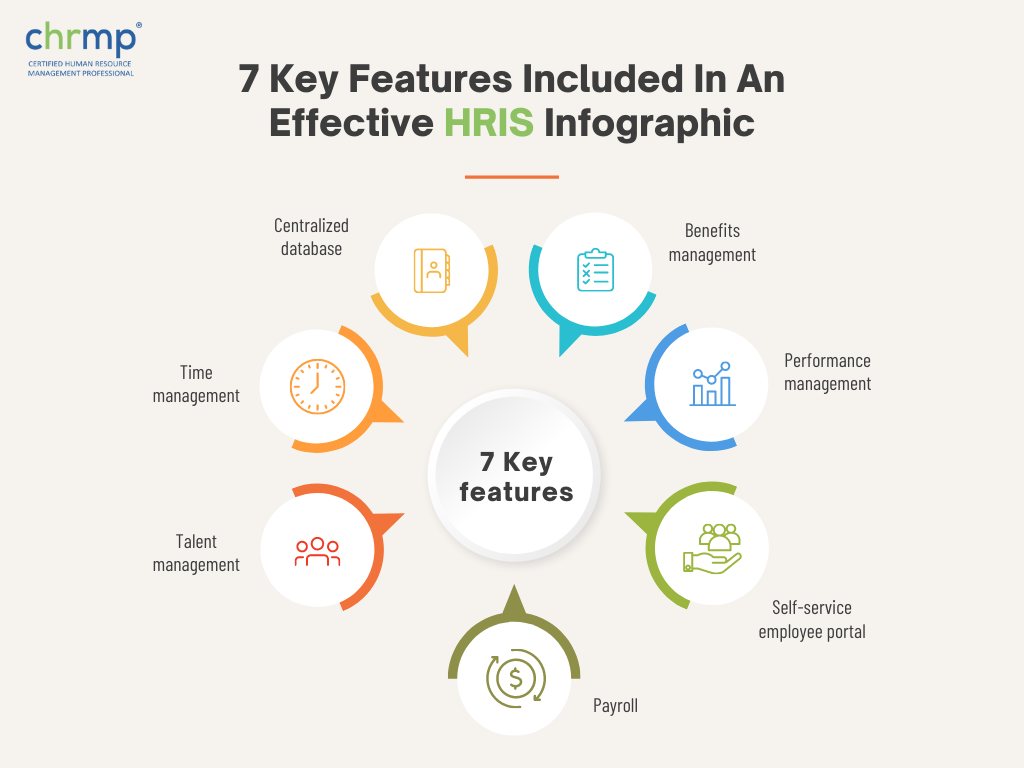 Human Resource Information Systems have gained significant traction among businesses due to their customisable data management systems with a centralised approach to efficiently storing large amounts of data. An effective HRIS includes an array of features:
1. Provides a Centralized Database:
An HRIS provides a centralised system of storing data that collects, stores and displays updated information about each employee in the company, along with company policies and procedures.
With the help of a streamlined HRIS that is in sync with HR modules, you can finally bid adieu to traditional methods of data storing like spreadsheets, filing cabinets and bulky files of endless paperwork.
A centralised cloud-based HRIS software eliminates redundancy while promoting data integrity. Any change in the information in the central database, however minor, will immediately get reflected in all modules. This cloud-based system helps save a considerable amount of time and effort, as you don't have to duplicate and match records manually.
2. Time and Absence Management: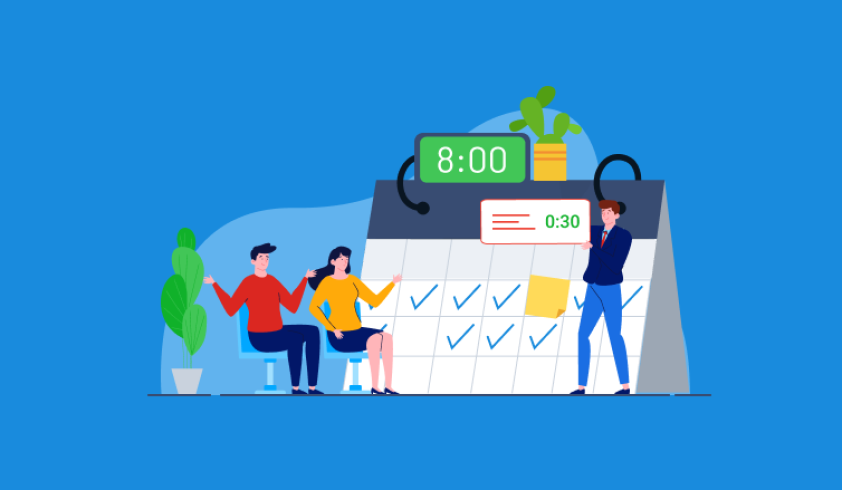 Managing the attendance of employees, tracking leave, schedules, and other timesheets involves a good amount of manual effort. Tracking employees' absences and developing a new program to manage the increased workload is arduous. Additionally, exporting attendance data to the payroll management system is another time-consuming job.
Timesheets and vacation requests can potentially cause much trouble if not handled correctly. Mishandled time-off requests can harm the organisation's quality of life and employee satisfaction. On the other hand, streamlining the timesheet management and time-off process with an HRIS can control manual errors and avoid potential disasters.
An effective HRIS will eliminate the risk of such potential problems by tracking the leave and absence of each employee while simultaneously integrating the data with payroll and accounting.
3. Talent Management:
Employees are the basic building blocks of an organisation. However, talent management is a highly complicated process involving several steps like attracting, recruiting, engaging and developing the employees. Also, it is essential to retain talented employees for your company. On top of that, employee turnover costs are expensive.
An HRIS with a specialised talent management system will enable the organisation to better care for its employees. An effective Human Resource Management System will assist you in every step of talent management, be it recruiting, training, developing or retaining employees.
An HRIS will provide you with a unified view of employee talent profiles across the organisation, thus simplifying the process for you to align your talent management efforts with overarching corporate goals.
4. Payroll: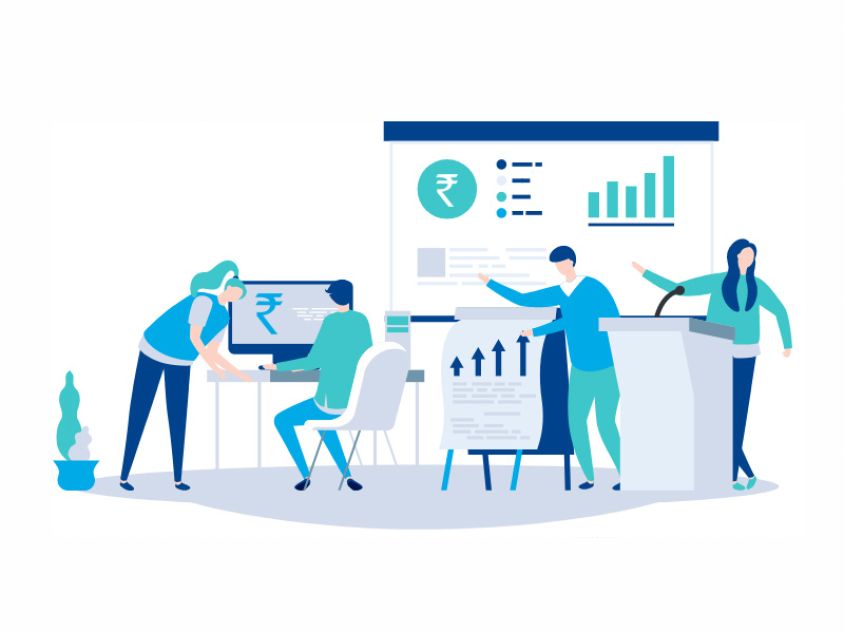 An HRIS system can easily manage your company's payroll process from beginning to end, automating various functions like calculating payments and taxes. Additionally, you can easily integrate a Human Resource Information System into your company's accounting module and management system, eliminating the task of manual reconciliation and reducing the risk of manual errors.
5. Self-service employee portal
The ESS (Employee Self-Service) feature of an HRIS is an efficient method of keeping employee data up-to-date. You can give access to your employees to view and manage their data and save time on tedious clerical tasks. You don't have to address basic individual employee queries regarding their leave balance, payslips, etc.
Through a self-service employee portal, you can enable multi-channel accessibility in the HRIS, making it easier for your employees to access, edit and update all work-related information from their mobile phones. The ESS feature will help your employees quickly access their data; now, they don't need to rummage through months of emails to view their payslips.
6. Performance Management:
Human Resource Information Systems can also assist you with the performance management of employees.
Through a single system, you can view employee skills and core competencies of your employees and set performance goals, and track their improvements over time.
Employees can use the self-service portal to update their skills and communicate with you about their plans. Performance management can be visualised through weekly, monthly, quarterly, or annual reports.
7. Benefits management:
An HRIS allows your employees to review their benefits information and streamlines open enrollment periods. Employees can make approved changes to their benefit information when their lives change.
Employees can also use this function to look up benefit information when they have questions about medical coverage, life insurance, disability benefits, dependent benefit information, etc.
Advantages of an HRIS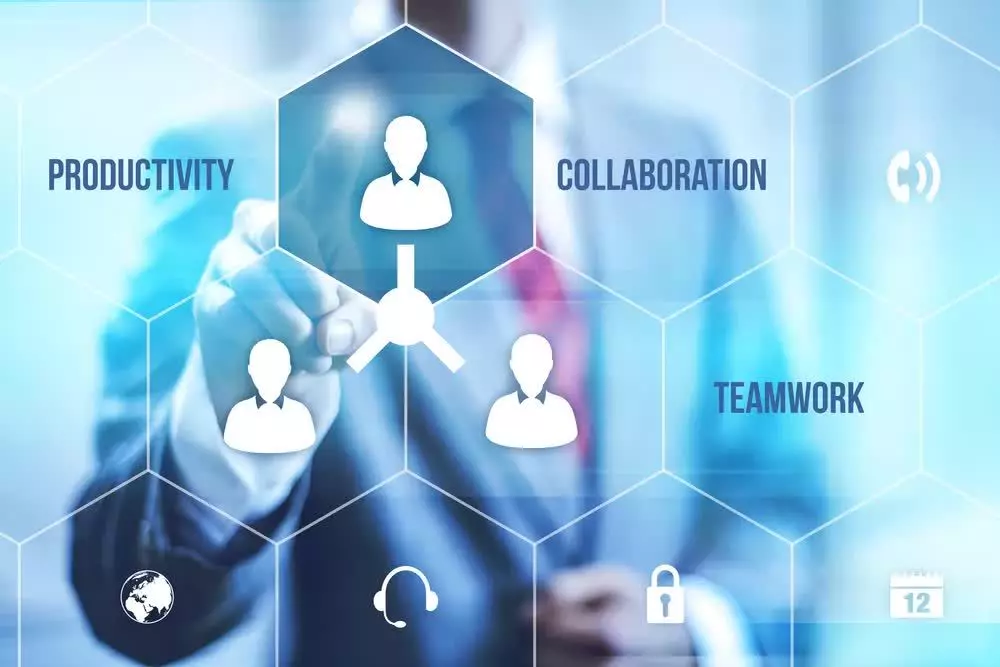 Digitising manual HR tasks like payroll management and employee attendance can significantly benefit your company.
HRIS software comes with all the essential tools that the HR department needs to enhance and boost productivity. Here are some significant advantages of a Human Resource Information System:
Stores Large Amounts of Confidential Information Securely:
The HR department is responsible for storing some of the organisation's most sensitive data. Even a tiny breach in data security can lead to significant consequences for individual employees and your company. Thus, HR professionals must ensure that confidential data is stored safely, away from prying eyes.
Even a primary Human Resource Information System will help you safely store sensitive and confidential company data while reducing the tension of holding sensitive information through large amounts of paperwork. An HRIS will also reduce costs associated with managing confidential information.
2. Saves Valuable Time:
HR professionals navigate their day through a myriad of tasks. Recruitment activities, talent management, implementing workplace policies; the list is endless.
A Human Resource Information System will take care of tedious day-to-day activities related to HR processes like managing employee data, leaving you enough time to use your talents in more critical strategic initiatives. An effective HRIS can help you save significant time on recurring and tedious tasks, allowing you to focus on what truly matters for your company: making human connections.
3. Improves Overall Productivity of The Workforce:
A highly productive workforce will help your company achieve greater levels of profit. An HRIS will help improve the overall productivity of the entire company workforce.
With tedious, recurring tasks taken care of, employees can put their skills to use in their specific areas of expertise. Putting important tasks in the hands of employees can boost morale and job satisfaction, which leads to increased productivity.
Using an HRIS also allows employees to manage their own time. Managers can spend less time overseeing their employees if they give them tools to track their own time, for example, freeing them up for more management tasks. Employees can take ownership of their workload and assignments, which can also assist your organisation in avoiding micromanaging managers, which reduces employee productivity, increases turnover, and wastes management time.
4. Reduces Manual Errors:
A Human Resource Information System automates most manual and repetitive tasks, significantly reducing the risk of errors. Automating standard HR processes such as payroll ensures that each entry is accurate and there are no typographical errors like misplaced decimal points or misspelled names.
HRIS, HCM and HRMS: What's the Difference?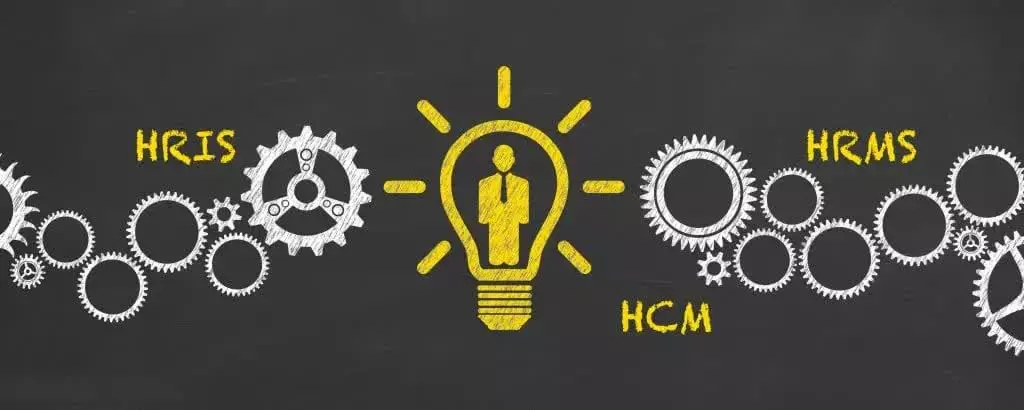 In the field of Human Resource tech and software, people unfamiliar with the nuances of Human Resource Information Systems (HRIS), Human Resource Management Systems (HRMS) and Human Capital Management (HCM) often use these terms interchangeably.
Additionally, the overlap of critical Human Resource functions in all three systems makes it even harder to pick out the subtle differentiators between the three Human Resource systems. If you are someone looking to invest in HR software to assist your company with managing its workforce, knowing the distinguishing features of each system will help you select the perfect software.
Let's have a closer look at the subtle, but important differences between the three most commonly used HR systems:
HRIS (Human Resource Information System):
According to the consensus, HRIS is the most basic option among HR software. A Human Resource Information System mainly focuses on people, HR procedures and policies. The HRIS aids in the maintenance, management, and processing of detailed employee information and human resources policies and procedures.
The most advanced Human Resource Information Systems are interactive information management systems that standardise HR tasks and processes while facilitating accurate recordkeeping and reporting.
An HRIS software helps store and conveniently access employee-related data such as recruitment information, payroll, leave balances, etc.
While all HRIS software have slight variations, some standard features include ATS (Application Tracking Systems) to assist in recruitment drives, leave and absence management, self-service employee portal, payroll management and benefits, and compensation management.
2. HCM (Human Capital Management):
Next up is HCM, or Human Capital Management, which deals with the overarching management of your company's workforce. HCM provides a more comprehensive management system than an HRIS. In HCM systems, integration plays a critical role because integrated data can provide deeper insights and improve your ability to make holistic decisions affecting overall human capital management strategies.
HCM is a people-centric approach to maximising a company's human resources encompassing the strategic and technological elements required to address a broader range of HR-related activities. An HCM system includes all the features of a Human Resource Information System and talent management features.
In addition to all the features of an HRIS, some of the most common features of a Human Capital Management system include employee performance management and designation analytics (ensuring that the right talent gets engaged in the correct department).
While some Human Resource Information Systems might also offer basic performance and talent management features, an Human Capital Management system provides more in-depth analytical tools centered around employee performance and talent management.
3. HRMS (Human Resource Management System):
Finally, we have HRMS (Human Resource Management System), which includes all the features of HRIS and HCM systems. A Human Resource Management System seamlessly integrates all the core HR capabilities in a single system. Some consider HRMS the most comprehensive and involved solution to your HR needs.
Data security is a prominent feature of Human Resource Management Systems. Some HRMS software includes authentication procedures to verify authorised users attempting to access confidential information. With security in mind, an HRMS can enable HR teams to migrate time-consuming, paper-based processes to the cloud, significantly reducing the risk of unauthorised users gaining access to sensitive files.
How To Select The Right HRIS for Your Company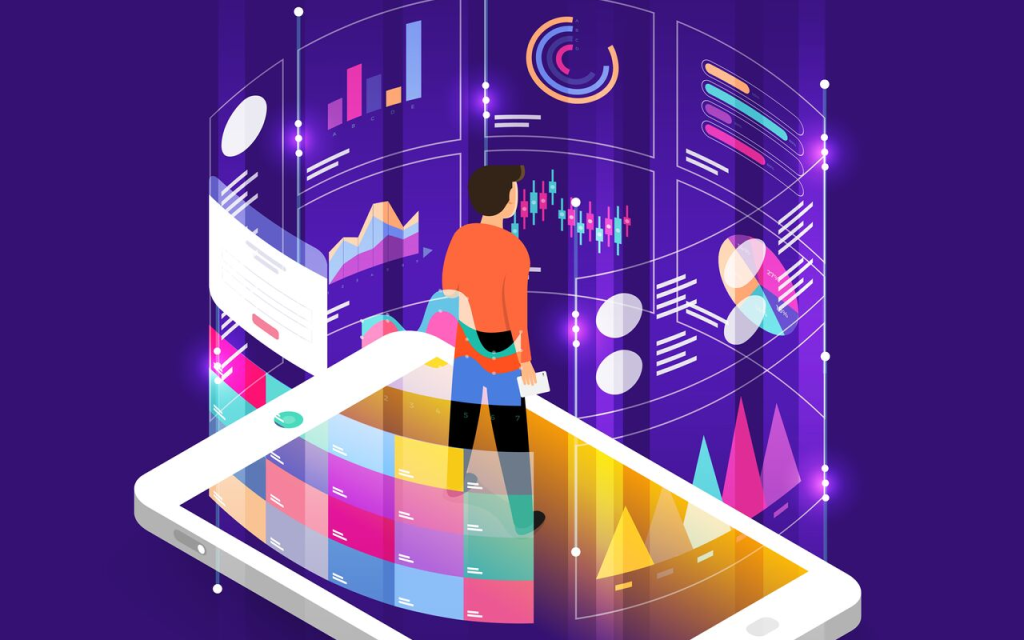 Having the right high-functioning HRIS software to manage basic day-to-day HR tasks can be just what you need to level up your HR strategies. On top of that, selecting the right Human Resource Information System is intrinsic to your company's success.
Considering the overwhelming options available in the market, selecting a Human Resource Information System that perfectly suits your organization can prove daunting. To make the process of choosing an HRIS, more straightforward, the following steps will prove effective:
Understand the Needs of Your Organization:
The first step to selecting the right Human Resource Information System is understanding and prioritizing your company's needs. Lay out a spreadsheet and map your goals and all the HRIS options available within your company's budget.
Consider your objectives alongside the features and functionalities of each HRIS that will help you achieve them, and make a list of indispensable features and which ones are nice to have. All of these things will help you form a basic idea of what to expect from your HRIS.
2. Gather Your Team and Create a Thorough Evaluation Process:
Selecting the perfect Human Resource Information System is a mammoth task that can go sideways if a single person deals with all the pressure and responsibility. Besides, it is easier to make a decision based on the input of several people familiar with the area.
Gather inputs from stakeholders, HR professionals, IT professionals, payroll employees, reporting managers, and specific employees who will be using it.
Also, include your legal team to determine whether the HRIS ensures compliance with various laws. Gathering feedback from your network of HR professionals can be invaluable here.
They can share their experience selecting an HRIS and give you a fair idea of what to expect. This process will assist you in gaining perspectives from various users.
Once you have analysed what you'll need from an HRIS based on these inputs, start researching all the options. Make a list of all reputed HRIS software vendors and determine if the features provided by each vendor align with your goals.
Next, you'll need to contact shortlisted vendors and schedule demos with each to view the products in action and better understand how each software works in real-time.
3. Make An Informed Decision:
Once you are done with the research and evaluation of the best options available, it's time to make the big decision. Discuss with your team, and then compare the features of the final shortlisted options to your budget and organisational requirements.
When ready to make the big move, talk to your chosen vendor about the migration. Ensure your employees understand the HRIS to ensure the migration process goes smoothly.
Tips to Get the Most Out of An HRIS for Effective HR Management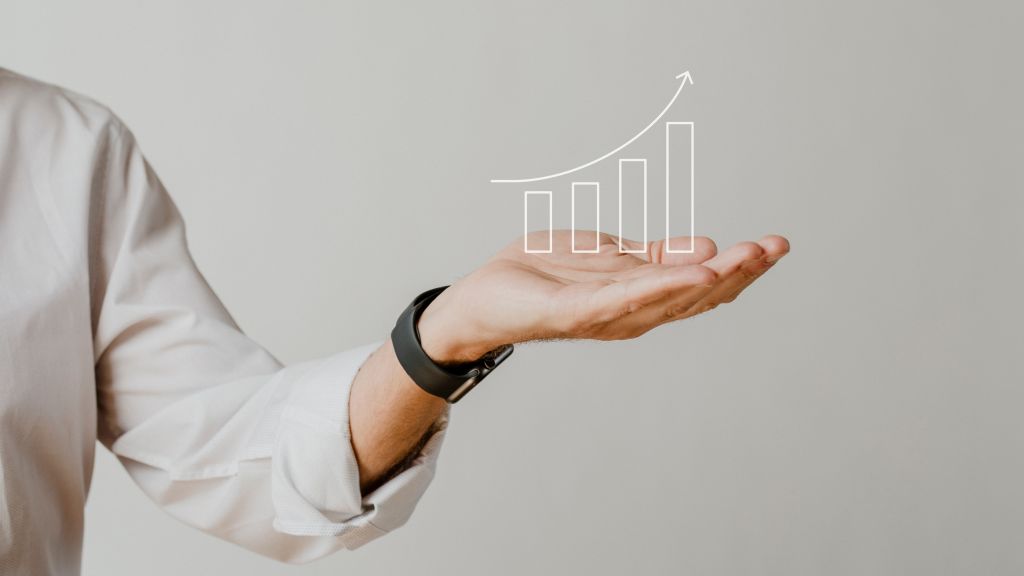 Now that you have successfully implemented the perfect Human Resource Information System for your company, you must ensure that it actually contributes to the betterment of your employees and the company. After getting an HRIS software, the following tips will prove helpful in getting the most out of your HRIS for better HR management:
1. Go all in: take the time to familiarize yourself with the features of your new HRIS software once you have migrated all the information to the database. Stay put, even if it takes a while to get a hold of the new system. Once you commit to a good HRIS, the rewards will far outweigh the initial hurdles and pain of adjusting to it.
2. Share the information, encourage feedback and respond accordingly: once you get the hang of using the HRIS, share the knowledge with your employees and educate them on how to use it for things like updating their information and accessing training modules.
Allow your employees the time to adjust to the new system in a non-judgemental environment and encourage them to give feedback and respond to them accordingly to facilitate the adjustment process.
Employees who use the software will be able to provide updates. It will also save you time if they participate in the new procedures.
When executives use the software, they can generate reports and benefit from the extra data.
Conclusion
A suitable Human Resource Information System can empower your workforce, leading to your company's success. Knowledge of all the HR processes and your company's needs will guide you in selecting the right HRIS.
CHRMP (Certified Human Resource Management Professional) continuously strives to expand value and knowledge in the field of Human Resources. Want to level up your HR career? Get a CHRMP certification course and achieve new heights! Enrol now!